Posts for: March, 2015
By Fulton Family Dental LTD.
March 17, 2015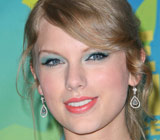 "Break a leg" is a well-known theatrical expression for wishing good luck to an actor about to go on stage. Singers should have one of their own…"Chip a tooth"! Apparently collisions between microphones and pearly whites are an occupational hazard for crooners. Taylor Swift became one of the latest casualties during a concert in Pittsburgh while belting out her hit "I Knew You Were Trouble." The consummate professional, she didn't miss a beat and kept on singing despite seeing a tooth chip hit the floor.
After all, while chipping a tooth is an inconvenience, it's not a permanent smile wrecker. Modern dentistry offers several options for restoring a damaged tooth to its original symmetry and luster, or even better!
Bonding
Dental cosmetic bonding is the quickest and lowest-cost option to repair a chip. This involves application of a composite filling material that is colored and shaped to match the original tooth. Bonding material can be used to replace the lost portion of tooth or to seamlessly reattach the lost portion if it has been preserved and is otherwise undamaged. Little to no removal of existing tooth surface is needed.
Veneers
A veneer can be used for slightly larger areas or discolored teeth. This is a thin, custom-made shell placed on the front of the tooth to give it a new "face." Some removal of existing tooth surface may be necessary to fit a veneer so it is flush with the surfaces of surrounding intact teeth.
Crowns
When a relatively large portion of the tooth is missing, a crown is often the better choice. It fully encases the visible portion of the remaining tooth above the gum line and is shaped and sized to match the original. It can be made of tooth-colored porcelain fused to metal crowns or all-ceramic (optimal for highly visible areas). A small amount of the existing tooth surface will be removed to allow the crown to fit over it.
If you would like more information about repairing a chipped tooth, please contact us or schedule an appointment for a consultation. You can also learn more about this topic by reading the Dear Doctor magazine article "Artistic Repair of Front Teeth With Composite Resin."
By Fulton Family Dental LTD.
March 02, 2015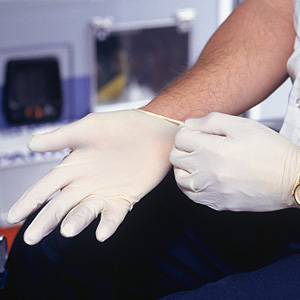 In our constant battle against infectious disease, the "enemy" is often too close for comfort: hospitals and other medical facilities must be ever vigilant against opportunistic infections their patients may contract while in their care.
Dental offices are no exception. Because even the simplest procedure — a dental cleaning, for example — may result in exposure, providers and patients alike face a possible health risk. We must be especially concerned with blood-borne viral infections — spread by person to person contact through blood — the most serious being hepatitis B and C, and HIV/AIDS.
Hepatitis is a viral inflammatory disease that disrupts the critical functions of the liver, particularly as it cleanses and regulates the blood, and cause serious bodily impairment or death. The virus can be transmitted when the blood from an infected person makes its way into the bloodstream of another person, mainly through cuts or a needle injection. Human immunodeficiency virus (HIV) can lead to the chronic condition AIDS that destroys the body's immune system; it spreads mainly through sexual contact, as well as through person to person blood contact.
The best defense against the spread of these diseases in dental offices or other healthcare settings is to eliminate as much as possible any opportunity for blood-to-blood contact. To accomplish this, all healthcare providers, including dentists, are mandated by federal, state and local authorities to incorporate and follow routine safety precautions. The U.S. Center for Disease Control and Prevention (CDC) issues regularly updated comprehensive guidelines for protocols and procedures to disinfect and sterilize equipment and facilities.
We dentists and our clinical staffs are also mandated by state licensing boards to refresh our knowledge of infection control procedures through continuing education. Such procedures cover every aspect of infection control, from barrier protection — by way of gloves, masks or gowns — to instrument disinfection.
Protecting patients as well as providers from the spread of infection is one of our profession's highest standards. As a result, incidents of infection among the 170,000 practicing dentists in the United States are rare. You can be assured, then, that we're taking every precaution to keep you and your family safe from disease when you visit our office.
If you would like more information on dental office procedures to prevent the spread of infection, please contact us or schedule an appointment for a consultation. You can also learn more about this topic by reading the Dear Doctor magazine article "Infection Control in the Dental Office."