Posts for: April, 2018
By Fulton Family Dental LTD.
April 23, 2018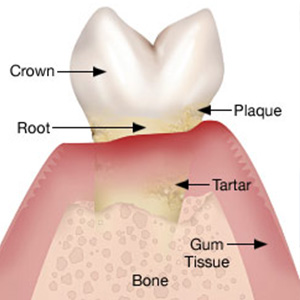 There's more to teeth than meets the eye. Hidden beneath the visible crown are the tooth's roots set within the jawbone, secured and protected by the gums from bacteria and infection. But if the gums shrink back (recede), the roots become exposed and susceptible to disease, especially at the points where multiple roots branch from each other, areas called furcations.
It all begins with periodontal (gum) disease caused by built-up bacterial plaque from insufficient brushing and flossing. The infection triggers inflammation that over time weakens gum tissues. They begin to detach from the teeth, which can eventually lead to gum recession and root exposure.
This also causes bone loss, especially at the furcations. We can detect any loss (known as a furcation invasion) and how far along it may be with x-ray imaging or by manually probing with an instrument called a periodontal probe.
There are three general classes measuring furcation invasions. In the earliest, Class I, we can feel the invasion as a slight groove; in Class II, it increases to two or more millimeters across. In Class III the bone loss extends from one side of the root all the way to the other (a "through and through").
At this stage a patient is in danger of losing the tooth, so we'll have to act promptly. This means first removing accumulated dental plaque and calculus (tartar) to stop the infection and allow the gums to heal. With severe damage, we may need to assist healing with bone and gum tissue grafting, in which we place donor grafts to serve as scaffolding for the appropriate tissue to grow upon.
You can help prevent this situation by practicing effective daily hygiene and visiting your dentist for thorough cleanings at least twice a year (or more if recommended). And at the first signs of a gum infection—swollen, reddened or bleeding gums—make an appointment as soon as possible to have it checked. The sooner we can detect and treat gum disease, the less likely a furcation invasion or worse will be in your future.
If you would like more information on gum disease diagnosis and treatment, please contact us or schedule an appointment for a consultation.
By Fulton Family Dental LTD.
April 13, 2018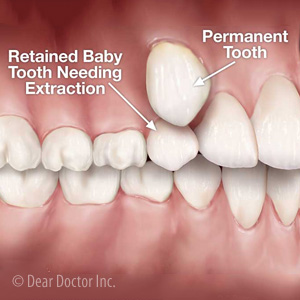 The primary goal of dental care is to preserve teeth. But there are circumstances in which removing a tooth, even a relatively healthy one, could prove best in the long run.
A malocclusion (poor bite) related to crowding might fit such a circumstance. Crowding occurs when the size of the jaw is too small for the teeth coming in. With not enough space, some teeth could erupt out of their proper positions. Removing certain teeth frees up space to eventually allow braces or other orthodontic devices to re-align the teeth.
The teeth most frequently removed are the first bicuspids, located between the cuspid (the "eyeteeth" directly under the eyes) and the back teeth, and the second premolar. Removing these won't normally affect appearance or functionality once orthodontic or cosmetic treatments are complete.
Because of the mechanics of jaw development it might be necessary to perform these extractions several years before orthodontic treatment. This could create another potential problem: the time lag could adversely affect bone health.
This is because bone, as living tissue, has a life cycle with cells forming, functioning and then dissolving, and new cells taking their place. When teeth are chewing or in contact with each other they generate force that travels through the tooth roots to the bone and stimulates cell growth at a healthy replacement rate.
But when a tooth is missing, so is this stimulation. This slows the replacement rate and eventually leads to decreased bone volume. Too much bone loss could create obstacles for orthodontic treatment or a future dental implant.
To avoid this, the dentist will often place a bone graft with processed bone mineral within the empty tooth socket right after extraction. The graft serves as a scaffold for bone cells to grow upon. The graft (plus any other added growth boosters) can help maintain a healthy level of bone volume to facilitate future orthodontic or restorative treatments.
Since targeted extraction for orthodontics is time-sensitive, you should have your child's bite evaluated by an orthodontist by age 7 to see if any action is necessary. The earlier a malocclusion is detected, the more likely a more attractive and healthy smile will be the ultimate outcome.
If you would like more information on correcting poor bites, please contact us or schedule an appointment for a consultation. You can also learn more about this topic by reading the Dear Doctor magazine article "Tooth Removal for Orthodontic Reasons."