Posts for tag: dental implant
By Fulton Family Dental LTD.
July 21, 2020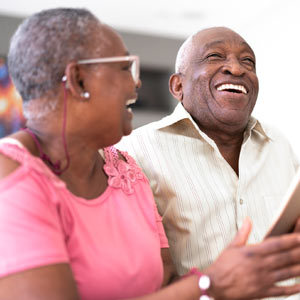 Complete tooth loss is a common condition among older adults, gradually occurring one or two teeth at a time. There often comes a point of realization, though, that all the teeth will eventually be lost.
This can create a dilemma: Do you replace teeth as they're lost, or go ahead and have all of them removed at one time?
Up until recently, the latter choice seemed the most practical and affordable. But most dentists would agree that keeping natural teeth for as long as practical is better for a person's overall oral health and to slow any potential bone loss.
The emergence of dental implants has made this less of a dilemma: We can use this technology to more affordably replace teeth in stages rather than all at once. This is because an implant is technically a root replacement: a dentist inserts a titanium metal post into the jawbone. Because of an affinity with titanium, bone cells grow and adhere to the implant surface, which creates a stronger hold. It also impedes bone loss.
We can, of course, use implants as individual tooth replacements. But the expense of this approach with multiple teeth puts it well out of reach financially for many people. But implants can also be used as connective points between the patient's jaw and other kinds of dental restorations like bridges, partial dentures, and full removable or fixed dentures.
Using this approach, we can adopt a strategy of allowing healthier teeth to remain until it's necessary to remove them. We initially place implants to support a bridge, for example; later we can use the same implants along with additional ones to support a larger restoration, even a fixed full denture.
An implant-supported restoration is typically more expensive than traditional bridges or dentures, but far less than replacing teeth with individual implants. And because the stages of restorations may occur over a long period of time, the cost can be spread out to make it more manageable.
If you're facing a future where it's likely you'll lose all your teeth, you don't have to lose them all at once. Staged restorations with implants could help you hold on to your natural teeth for as long as possible, slow bone loss and make for a healthier mouth.
If you would like more information on the wide array of dental restoration options, please contact us or schedule an appointment for a consultation. You can also learn more about this topic by reading the Dear Doctor magazine article "Replacing All Teeth But Not All at Once."
By Fulton Family Dental LTD.
October 25, 2019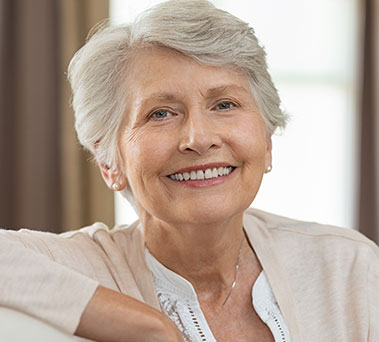 Dental implants are all the rage—and for good reason: They're incredibly "tooth-like," both in appearance and function. They also have a stunningly high success rate: More than 95% of implants still function after ten years. This means out of thousands of implants installed each year, only a handful fail.
But although that's an amazingly low number, they're still failures for real people who've suffered a loss. If you're considering dental implants the chances of that being your experience are quite low. But it could still happen.
Here's a few things you can do to make sure your implants don't fail.
Stop smoking. Of the small percentage of implant failures, an inordinate number are smokers. A smoker's chances of implant failure are roughly double those of non-smokers. Smoking, and to some degree any tobacco use, can make your mouth an unhealthier place: Not only can it increase your dental disease risk, but it can interfere with the healing process after implant placement and increase the chances of early failure.
Manage your health. Diabetes and similar systemic conditions can interfere with the healing process too, which could impact your implant attachment to bone. Diabetics thus run a slight risk of implant failure—but actual failures mostly involve patients who don't have good control of their symptoms. If you're a diabetic, properly managing your condition will lower your risk of implant failure to nearly identical that of someone without diabetes.
Treat gum disease. Implants in themselves are immune to disease—but the underlying bone that supports them isn't. A gum disease infection could eventually weaken and diminish the implant-bone attachment. If this happens around an implant, its stability can be severely compromised. The best strategy is to prevent gum disease through daily, thorough brushing and flossing to remove disease-causing dental plaque. And if you see any symptoms like gum swelling, redness or bleeding, see your dentist as soon as possible.
Your implants could serve you well for decades. Just be sure you're doing the right things to ensure their longevity.
If you would like more information on dental implants, please contact us or schedule an appointment for a consultation. You can also learn more about this topic by reading the Dear Doctor magazine article "Dental Implants: A Tooth-Replacement Method That Rarely Fails."
By Fulton Family Dental LTD.
September 05, 2019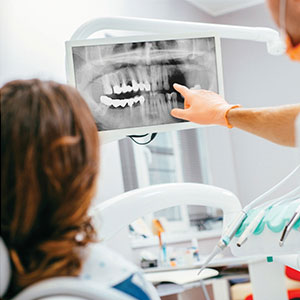 Years ago, disease or trauma robbed you of one of your teeth. At the time you might have opted for an affordable solution, like a partial denture. But now you'd like to restore that missing tooth with a dental implant, the most life-like tooth replacement available.
That's a great decision. But there may be a hiccup along the way to your new implant: the state of the underlying jawbone. Implants need a certain amount of bone for proper placement. If not enough is present, that may cause an interruption in your plans—and that could be a real possibility if your tooth has been missing for some time.
That's because, like other living tissues, bone has a growth cycle: Old bone cells die and dissolve, while new cells form to take their place. In the jaw, the force produced by teeth during chewing helps to keep this growth process in the bone functioning at a healthy pace.
When a tooth goes missing, though, so does this chewing stimulation. A lack of stimulation can slow the growth rate for that part of the bone and its volume can diminish over time. It's possible for a quarter of the bone volume to be lost within the first year after losing a tooth.
If you've experienced that level of bone loss, we may not be able to place an implant—yet. You might still have a few options. For one, we could attempt to regenerate some of the bone through grafting. Bone material grafted into the affected area can serve as a scaffold for new bone cells to form and adhere. Over time, this could result in a sufficient amount of regenerated bone to support a dental implant.
Another possibility might be to install a smaller diameter implant like those used to support removable dentures. Because they're smaller they require less bone than standard-sized implants. They're not for every situation, though, and are best suited for situations where aesthetics isn't a priority.
To know what your options are regarding an implant-based restoration, you'll need to undergo a thorough evaluation of your oral health, including supporting bone. Depending on your situation, you may still be able to renew your smile with this premier tooth replacement option.
If you would like more information on dental implants, please contact us or schedule an appointment for a consultation. You can also learn more about this topic by reading the Dear Doctor magazine article "Dental Implants After Previous Tooth Loss."